My own political views aside, if this isn't a classic example of presumption, I don't know what is. 
'Obama Wins!,' newspaper declares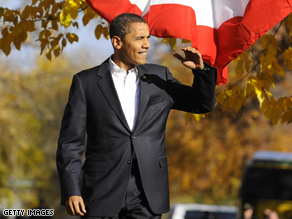 John King
CNN Chief National Correspondent
For The New Mexico Sun News it is either a major scoop or "Dewey Beats Truman" déjà vu 60 years later.
"Obama Wins!" is the headline of the edition on newsstands now, complete with "special collector's edition" in red bold typeface.
The Sun News is a bi-monthly newspaper and its Oct 26-Nov 8 issue had to hit the streets, and the newsstands, before the election. So the editors decided to make a leap of faith and declare Democrat Barack Obama the winner.
In an article explaining their choice, the editors unabashedly wrote, "When it comes to calling the winner of a presidential election, everyone wants to be first. The New Mexico Sun News hereby claims that achievement."
+++++++++++++++++++++++++++
Definitions of the word presume, according to Dictionary.com:
to take for granted, assume or suppose
to assume in the absence of proof to the contrary
to undertake with unwarrantable boldness
to undertake without right or permission
to take something for granted, to suppose
Anything about this a smart decision made by the NM Sun News?  Seems more to me like some over-eager, rash editors grasping at a fleeting moment of a potential claim to fame.